COVID-19 disrupting polyester yarn production in China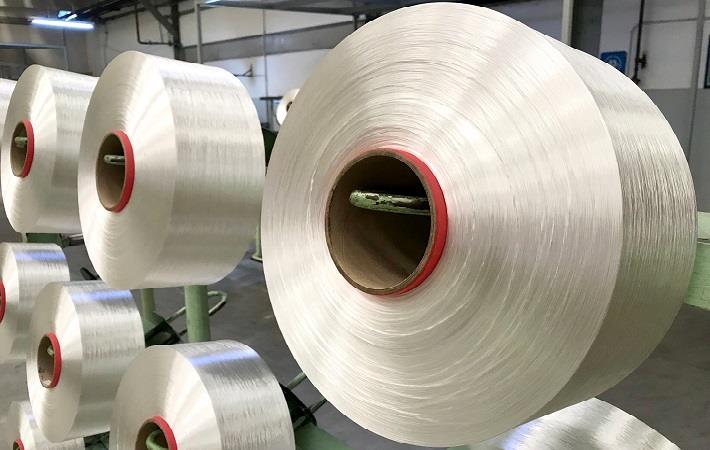 Costs of raw material for polyester have started moderating due to outbreak of novel coronavirus (COVID-19) in China. This is impacting demand and production of polyester yarn in China, and thereby disrupting its supply chain. The current situation, along with abolition of anti-dumping duty on PTA, is likely to boost polyester yarn exports from India."Disruption in production of polyester yarn in China is likely to provide greater export opportunities to Indian polyester manufacturers. A quick assessment from credit rating companies indicates that operating profits of polyester yarn manufacturers are set to rise by 15-20 per cent next fiscal because of a 150-200 basis points' (bps) spurt in operating margins stemming from lower raw material prices, healthy demand for polyester and higher blending in garments and other products," Madhu Sudhan Bhageria, CMD, Filatex India Ltd, told Fibre2Fashion.
India imported $46.652 million of polyester yarn from China in 2018, which slightly decreased to $45.728 million in 2019, according to data from TexPro. On the other hand, India's polyester yarn exports to China stood at $2.878 million in 2018, and $3.237 million in 2019.
Speaking about the benefit accrued due to the abolition of anti-dumping duty on purified terephthalic acid (PTA), a key raw material for synthetic textiles, in Union Budget 2020-21, Bhageria said, "The abolition of anti-dumping duty has changed the landscape of synthetic textile manufacturers.  Indian textile industry has been stagnating despite slowdown in China. Reduction in PTA prices in India has created a level playing field for Indian manufacturers of polyester yarn, fibre and clothing.  The benefit of this reduction in import cost is being passed on to end users, which will help the country to enhance its global competitiveness, boost exports and enable domestic manufacturers to compete with cheaper imports."
The UK finally leaving the European Union will also benefit Indian exporters, according to Shubhasis Sur, AGM-sales & marketing, Kusters Calico Machinery Pvt Ltd. "India is expected to be a preferred market for sourcing of apparel products for buyers from the US, the UK, Europe and Canada as trade with China had been affected due to the novel coronavirus epidemic. Besides, the UK's exit from the EU would also give an edge to India. However, low cost non-branded garment trade in rural Bengal is a major victim since traders are fully dependent on import of Chinese goods. Chemical and dyestuff intermediate industry is also feeling the heat for shortage of raw materials."